The subject of search engine optimisation can be a tricky one. Opinions from experts in the field often vary, with frequent proclamations that 'SEO is dead!'. However, in spite of these claims, evidence would suggest otherwise. More than 200 people every month search the term 'Is SEO dead?'. And each time, they discover thousands of sites that prove the contrary. They will also learn that the rules of SEO are constantly changing and that it is vital to be aware of the most recent updates. An understanding of the terminology, as well as their applications, is therefore advisable.
One such term is the meta title, also referred to as the title tag, which relates to the HTML code that describes your site accurately and concisely. This will also be used to identify a page when you apply a bookmark. (For an example of what HTML meta descriptions and meta title tags look like, press 'Ctrl' and 'U'.)

Confusion abounds – even amongst SEO experts – as to their importance, and even the ideal length. So, how can you be sure that your meta title is the best choice?
Meta title length explained
The general rule is to keep your title under 60 characters. However, the fact is that search engines measure the meta title in pixels, rather than characters, generally truncating anything longer than 600 pixels. Many people do everything right, creating perfect meta titles, only to see that part of the text has been replaced with the dreaded 'ellipse'…
This may seem a small matter, but the facts speak for themselves –
Most people ignore the 'paid ads' at the top of a SERP (search engine results page), choosing the 'organic' results instead.
Of these organic results, around 70% of users don't scroll further than the fifth website.
At least 95% of users won't even click on the second page.
Although the big search engines such as Google have a lot of control over what is displayed, you can maximise your chances by optimising your meta title.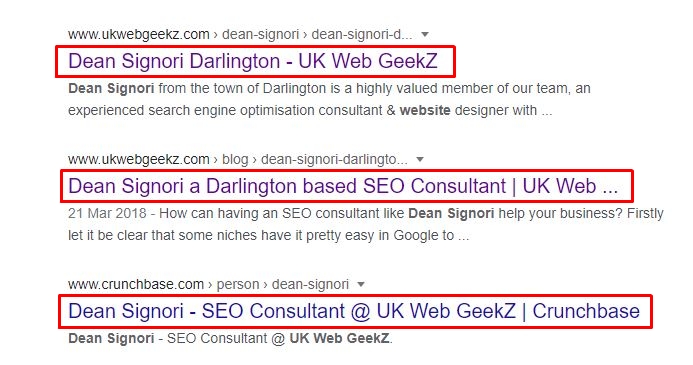 The pixel limit, as opposed to character limit, can be a problem though. Upper case characters should be limited, and wider characters such as 'W' will reduce the amount of text displayed. And although the officially accepted limit is 600 pixels, some research shows that truncation can take place between 525 – 535 pixels (for some reason, these limits don't seem to apply to mobile web searches!).
In the end, the search engine can choose to ignore your tags and grab whatever HTML text from your site that it feels is relevant. But this should not stop you from ensuring your meta title is clear, concise, and accurate, and between 55 – 65 characters long. Only the most important, high-value keywords should be used, word repetition should be avoided, and instead of hyphens the vertical line '|' should be inserted to display the text more prominently.
Online tools can help with meta title length, as well as content, to improve your SEO strategy, along with your chances of success.
Based in the North East of England UK Web GeekZ are innovators in the search engine optimisation industry and use tactics that work time and time again, give us a call if you would like to get more traffic or simply a new website design.
5-7 Amity House, Coniscliffe Road, Darlington, County Durham, DL3 7EE
0800 086 2693